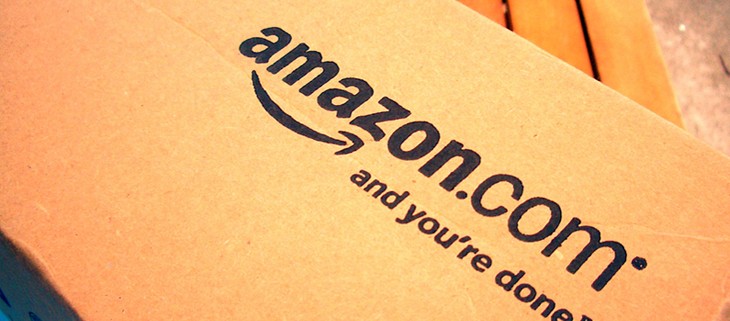 With over $107 billion dollars in net sales in 2015, 304+ million active customer accounts worldwide and an 81% online user reach in the US, Amazon's massive presence is undeniable. Its size and continued growth is what attracts sellers around the globe to enter the Amazon space as a sales channel for its products with the hope of capturing a share of its customer base.
With more and more business built around selling products on Amazon, it stands to reason that we're seeing more and more businesses for sale that are Amazon based (ie. depending on Amazon.com as a sales channel whether 100% or just a portion)
While the fundamentals of an Amazon business differ from traditional website businesses, the process of selling it is similar. It all starts with getting a proper valuation.
As with traditional eCommerce businesses, the factors that will have an impact on valuing an Amazon business includes:
History – How much history does the business have? The more established the better since a longer history equates to less risk for a buyer and thus is valued higher.
Cash Flow – Amazon like website business are valued based on a multiple of the Trailing 12 Month total EBITDA and less owner compensation and discretionary items.
Trend – Is the business growing, flat or on decline.
Vendor Relationships – Are there any special or exclusive vendor/supplier relationships?
Inventory Management – Does the business stock and manage its own inventory or does it use Amazon FBA for fulfillment similar to a dropship model of a website business.
Products Offered – How many products are offered for sale?
Unique Brand – Establishing unique appeal in the marketplace has become an increasing important element of brand development and holds even greater importance for Amazon FBA based businesses. An established brand can have a significant bearing on getting a better market valuation as well.
Unlike a business whose majority sales channel is its own website, Amazon based businesses don't have traffic, customer database and search engine positioning to reference as indicators of its performance. Instead it relies on Product Reviews, Amazon Product Ranking and Amazon Keyword Positioning for its success making these markers also valuable for its sale.
Once a valuation has been completed, the next step is to create a marketing presentation of your business to share with prospective buyers. This document is typically called a Prospectus and is an important part of representing your business.
Finding the right buyer and negotiating the transaction toward a closing sale is the last step on this journey. Reaching internet business buyers specifically interested in businesses operating in the Amazon marketplace can seem like a daunting task. Having an experienced internet business broker who knows the Amazon playing field handle the sale of your Amazon business has several benefits. Not only does the broker have the expertise in appraising the business to establish a fair market value, preparing a marketing strategy to maximize the exit price, creating a professional prospectus for prospective buyers to review, but also works knows how to reach the right buyers. Reaching qualified Amazon Business Buyers and being able to discuss the nuances of this particular landscape is truly an invaluable service toward achieving a successful exit.
Natalie Oliverio
Vice President of Finance
Website Properties, LLC.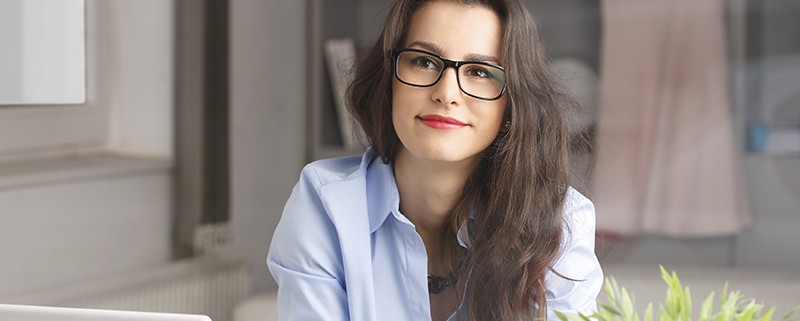 So you've decided to take the leap and purchase a website business, perhaps because you would like a career change or want to work from home or you are retired and would like an additional revenue source. Another exciting reason to join the ranks of ecommerce owners might be the attractiveness of the size of this massive market. According to eMarketer, retail eCommerce sales will reach $1.915 trillion by the end of 2016, a growth rate of 23.7% rate for 2016.
The reason for purchasing a website business will be different for everyone, but most would agree that it is the freedom to work from anywhere, the flexible schedule and the opportunity to create a business to suit your specific needs that most people find appealing.
With so many types of internet businesses to choose from and without having any online experience, is this a feasible venture? As with venturing into anything new there is always a learning curve, but it can be done! Here are a few notable tips to get you started in the right direction:
Start by asking yourself why you want to buy an online business. Are you passionate about your objective? What are your expectations? Be honest and realistic with yourself.
Then choose the most doable idea, focusing on your strengths. Do not plunge into the most difficult online business, choose a simple model at first. Perhaps an online business that doesn't stock inventory and one that is well established.
Next learn the language of the online world. Make yourself familiar and comfortable with the vocabulary of the internet in general and your niche in particular. Understanding the common terms you will hear and deal with will help you gain a strong foothold on the internet and help you connect better with your customers and their needs.
Consider acquiring an established internet business versus building one from scratch. Typically when purchasing an existing website business, the seller is more than willing to assist and train a new owner for a period of time. You can also continue operations as is until you learn your way and then make changes you desire in order to grow the company.
Know your audience. Since your business will be focused on an audience, the success of your online business hinges on them. You will then be able to tailor an effective and successful marketing plan. Once you have identified your audience, you must then figure out how to reach them.
Differentiate yourself. Prove to your target audience that you are the best choice in your niche.
Now comes the technical side of a website business – analyzing your website visitors and utilizing analytics to optimize your site. One of the greatest tools is the ability to measure, track and test campaigns to see how visitors react and use this to maximize your website's effectiveness. There are many resources online these days that explain and teach the skills necessary to understand and interpret website analytics, how to optimize your website as well as on marketing, entrepreneurship and business management.
Promoting your website business and continuing to reach your audience through a purposeful marketing strategy, makes all the difference. There is a great variety of internet marketing strategies available. If you are purchasing an existing online business, the previous owner should have a marketing plan in place for you to follow for the time being. You can then explore and educate yourself on all the available marketing options and which suit your needs in your niche the best.
Remember, you can always hire employees and contractors short term to deal with key tasks or areas with which you are not yet familiar. Understand what the duties will be, how they will accomplish the tasks, perhaps the roadblocks they may face, and for what length of time you intend to need them – permanent or short term.
And finally, scaling your business. Develop strategic relationships, work with vendors for favorable pricing and negotiate partnerships that allow the business to scale rapidly. Then be sure you have the systems and processes in place to keep up with the increased demand. Automation through software and technology can ensure a controlled process and speed up the time spent on doing tasks manually.
Don't expect miracles with your first foray as an online entrepreneur. There is a lot to learn and hard work involved. But as a result of researching and applying the key components of running an online business, knowing and utilizing your strengths, admitting your weaknesses and investing in resolving them, there is no reason why having no online experience should hold you back from success.
Your efforts will bear fruit!
Marlee Simmons
Client Service
Website Properties, LLC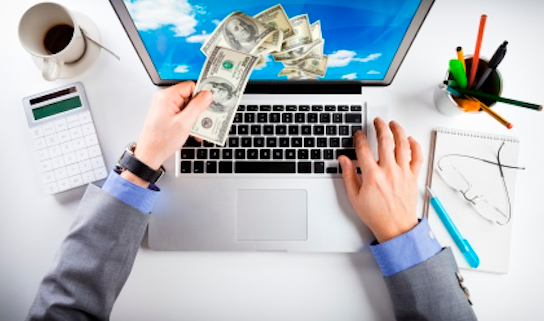 There is no one key that unlocks the door to success for business owners. Instead, operating a successful business often requires getting a number of fundamentals correct. Below are some tips specific to running an internet business that do not guarantee a victory, but when executed properly can go a long way on the road to success.
Great Website, Font & Back
We shouldn't judge a book by its cover, but let's face it we often do. Having a clean, up-to-date, eye catching web design is important because your website is the face of your company. It creates the first impression of your business and you only get one chance at making a good first impression. You want that impression to make visitors want to look around and ultimately turn into customers.
Just as important as the look for your site, is its functionality. Investing in the right software can make it easy for your customers to search, shop and purchase. It can also automate operational tasks to free up your time to focus on business development and growth.
Reach Target Market
Figure out your target market and how to reach then. First you must decide who are the customers for your product or service. What are their demographics: gender, age range, education level, social group, etc.… Once you know who they are, then you need to do the research to figure out how to reach this particular audience. Make your marketing efforts effective by showing up in the right places to reach your target market. Optimize your website for the keywords that are popular to customers in search of for your goods & services. Place ads in the places online where your customers visit. Reach out via social media to interact with customers and people you hope to make customers.
Excellent Customer Service
You have spent a great deal of time and often money to convert a visitor to a customer, now you need to dazzle them to keep them. With the expansion of internet use and growth of mega marketplaces like Amazon, people have access to huge amounts of information and numerous choices to shop. Providing superior customer service is crucial to stand out above the crowd to keep customers coming back and referring your business which helps your company to expand.
Build Email List
Keep track of your visitor and/or customer email addresses. Collect email addresses however you can. This creates a list of people that not only can you market to for ongoing or future products/services but this list will be valuable when you decide to exit and sell your business.
Analyze Financials
Don't rely solely on the reports from your ecommerce platform. Using an accounting software program to track the business financials and keeping separate books for each internet business, makes it easy to review the current picture of the financial health the business and distinguish profitability by company which is important to making future decisions. Not only is accurate bookkeeping necessary for you to make decisions for your business, but it will be necessary to provide to any potential buyer if you decide to sell the company.
Beyond reviewing sales or revenue trends, analyzing your Profit and Loss Statements offers information about your true margins. Figuring the all-in cost to bring your product to market or all costs involved in offering your service, demonstrates the profitability by product or service. Knowing which generates the biggest profit margins is critical to building a sustainable business. This information helps you determine where you should focus your resources for future growth, and where you should be trying to cut costs or raise prices.
While there are numerous influences including timing that factor into operating a successful business, focusing on the fundamentals that you have control over like the tips shared here can help you reach your business goals.
Natalie Oliverio
Vice President of Finance
Website Properties, LLC.