David Fairley, Website Properties' President, was recently interviewed by Forbes Magazine regarding how individuals throughout the US are starting and building million dollar businesses from their own homes. The internet is a wide open playing field for entrepreneurs and David's comments and the Forbes article give helpful suggestions to start of your next 6 figure business.
Select Excerpts;
"The average person can be successful online pretty easily by creating something very niche-oriented," says David Fairley, founding partner and president of Websiteproperties.com, a broker of internet businesses based in Yelm, Wa. "The more niche-y," the better." Fairley has run and sold his own internet stores, such as Hammocks.com, which was acquired by the large internet retailer Hayneedle.com.
So how do you start your own high-profit internet retail business that you can sell for six or seven figures? One key is finding a product that you're really interested in—whether that's funky ski caps, ceramic garden gnomes or a certain type of electronic gadget. Ideally, Fairley says, you want to develop "a quality website selling quality products with a different consciousness behind it."
You don't need to find a weird or unusual niche, Fairley says. "A lot of times these ideas come from what you are doing in your own life," he says. In some cases, internet entrepreneurs have realized there are only a few offerings in a particular category of product and decide to collate what's out there. "Suddenly they have a business model," he says.
If your ultimate goal is to create a valuable internet store you can sell, keep good financial records by using a program like QuickBooks from the start and play by the rules when paying taxes, Fairley advises. "The more organized you are, the easier it is to get through due diligence—and close the deal," he says.
To view the entire article please visit the Forbes.com website at the link listed below.
Article by;
Elaine Pofeldt
Contributor
Forbes Magazine
View Original Article on Forbes.com
When a business owner makes the decision to sell his/her online company, one of the next questions that usually follows is whether to hire a website business broker to handle the sale process or to try to sell on his/her own. Hiring a website business broker provides a number of services that will prove valuable to the process and could make the difference between the sale process being a joy or misery.
The benefits of hiring a professional to handle the sale of your website business include:
Proper Valuation
A broker knows how to properly appraise and value a business. Accurate pricing is important to not only maximize the exit for the seller but also to attract interest from prospects to review the listing. Often, prospective buyers will pass over a listing and not even inquire if its price is at too high of a multiple of its cash flow. A quality website business broker will thoroughly review all the important and unique fundamentals of your business including its financials history to determine the best pricing for the current market. Brokers will typically offer a website business evaluation as a free, no-obligation service making this a very useful resource when first considering the sale of your business.
Presentation
An online business broker will work closely with you to understand all the details of your company and create a professional brochure of your business for use in introducing your business to potential buyers. This business prospectus will highlight all the great features of your business giving buyers the information they need to determine if your business may fit their acquisition criteria. The prospectus is an important marketing piece for the sale of your business as it offers the first impression to buyers and captures their attention.
Time
Not only does preparing the prospectus document and listing take time, but handling and responding to all of the inquiries about the business once its listed can be exhausting. Hiring an internet business broker who will manage all of the inquiries including the tire kickers frees up the seller's time to do what he/she does best…. continue to run the business. In order for a seller to get the most value out of the sale of their website business, it is important for him/her to keep an "eye on the ball" so to speak. Being distracted from running the business to facilitate the sale of the business could affect sales and downward sales put downward pressure on price.
Negotiations and Closing
As any parties show serious interest in your website, a broker will be essential in negotiating the terms of incoming offers to maximize the best exit for you. As your transaction progresses, it's important to have an experienced professional on your side to work with both parties to finalize the purchase details, plan the transition & education and work through any final issues that may arise on both sides of the deal. From Letter of Intent (LOI) through Due Diligence, right to Closing and the signature of your Purchase Agreement, an internet business broker will be with you each step of the way.
Hiring a website business broker has a number of clear benefits. Not only does the broker work with the seller to appraise and establish a fair market price for the internet business, to prepare a marketing strategy to maximize the price, to create a professional company prospectus for prospective buyers to review and market through their own database as well as various MLS services, but also works with the prospective buyers. He/she will interview, screen, and qualify prospective buyers as well as assist with closing, financing, and escrow services. Hiring a full service brokerage is well worth it for a hands free approach to selling a business. A "hands free" approach is what will allow the seller the time to continue to focus on maintaining profitable operations and thus assist themselves in maximizing the value of their website during the sale process without being overwhelmed in the process.
At Website Properties, our service encompasses the entire spectrum of the online business sales process. Starting with understanding the business goals and establishing a marketable value for the company, all the way through marketing the site, qualifying buyers and preparing an offer, having the right broker handle these responsibilities is truly an invaluable service. As very knowledgeable internet entrepreneurs and website business brokers, our brokers are professionals who are experienced in the ecommerce industry. Having sold hundreds of websites for clients, they have the skills to manage the sale of your business with the best outcome.
In addition to having the experience and the skills to effectively handle your transaction, we have the client base to reach the right buyer. We start by connecting with our private buyers list of over 13,000 clients. This list is made up of active, sophisticated, professional buyers and generates interest in your business almost immediately. We also use our network of Business for Sale portals, venture capital contacts and high net-worth individuals to further spread the word regarding your business. We'll get your business "front & center" with tens of thousands of buyers in just a few days, leading quickly to interest and ultimately to an offer that works for you.
Contact us today for a free website business valuation and let us manage the details of the sale process while also helping you achieve a great exit strategy!
Natalie Oliverio
Vice President of Finance
Website Properties, LLC.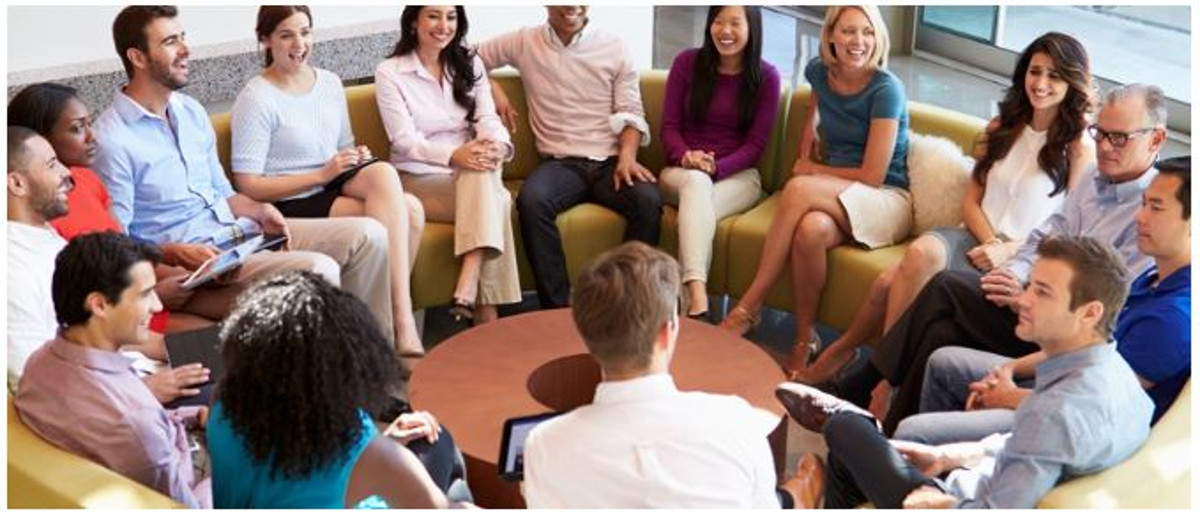 Once you've made the decision to sell your internet business, it's important to tend to a few items that will help you get the most out of the sale of your business and make the process as smooth as possible. Here are six tips to keep in mind when your business is listed for sale:
1. Organize Your Data – Prior to actually posting your listing for sale, you'll need to submit various details about your company that will be compiled into a professional presentation usually called a prospectus. Getting your statistics and financial bookkeeping organized and gathering other details like customer demographics, market share etc. will go a long way preparing an excellent, accurate marketing piece that attracts attention and interest. Providing accurate business details at the start goes a long way in gaining buyers' trust in the material provided and thus interest to find out more. In addition, doing the leg work up front at this stage pays off during the due diligence stage once an offer is accepted…..nothing drags out and throws a proverbial wrench into a deal more than chaotic books and records.
2. Keep Your Data Updated – Beyond the initial data that you submitted to create the prospectus for your company, you will need to provide updated Trailing 12 P&L Statements and Traffic on a monthly basis. Potential buyers will always want to see the most current data for your company. Keeping your books updated will make it easier to keep your listing updated and ultimately potential business buyers.
3. Continue to Operate Your Business – The most important thing you can do while your business is listed for sale is continue to operate the business as if you were going to keep it. Sometimes business owners have chosen to sell because they have lost interest in their website business or they just have other ventures keeping them busy. Unfortunately, if the seller does not maintain focus on the business and continue to run it to keep it stable or growing, it can decline and in some cases begin to atrophy. Since the selling price is mostly affected by the recent Trailing 12 Months Net Income, declining profits will put downward pressure on the price and all of the hard work that was put into building/operating the site may be lost in terms of reaping its final reward. It is in your best interest to keep operating your business with an eye on keeping profits stable or growth to get the best selling price.
4. Answer Preliminary Questions Timely – After reviewing your company prospectus, interested buyers will likely have specific questions before submitting an offer. Responding to these questions as quickly as possible will go a long way in keeping momentum with the interested parties and moving forward toward an offer. In addition, having a solid grasp of your business and operations will transmit confidence in an interested buyer.
5. Prepare for Due Diligence – Once an offer has been accepted, the buyer will have a specified and agreed upon period of time to substantiate the data initially presented when the business was being promoted for sale. Gathering all of your documents required for this process such as financial statements, bank statements, merchant accounts, tax returns, etc. ahead of time and having them ready to provide a buyer who has extended an acceptable offer will facilitate a quicker smoother due diligence period. Having this support documentation readily available and provided timely can instill a sense of trust and security to the buyer. Besides your data being successfully substantiated by the buyer, this more than anything will secure a closing after an offer has been accepted.
6. Be Flexible – In today's economic environment, it is important for sellers to be more flexible with their sale terms. While most sellers would agree that their ideal offer is an all cash deal at full asking price, these deals are not the norm. For buyers offering all cash at close, they usually offer less that the list price as a trade-off to presenting all cash. Other buyers may not be able to provide all cash at close either through their own means or outside financing. These buyers will likely offer a portion of the price as cash at close and request some seller financing for the remainder. Offering terms with a decent interest rate to a buyer is a nice way of receiving a good return on your money as well as the benefit of some tax deferral. Being more flexible with terms may also mean accepting less upfront in lieu of a back-end, upside earn-out or profit sharing arrangement.
While every deal depends on the party acquiring the business and the confidence in the person who will be taking over the reigns, being open to different deal structures such as coming down off the ask price for full cash offers, providing some seller financing or accepting an earn-out or profit sharing arrangement, may be the difference between getting a deal done or having your business sit on the market unsold. An experienced website sales professional should be able to help navigate you through the negotiation and explain these concepts in more detail.
Following these simple tips and guidelines will make for a speedier, smoother sale process and likely insure a deal is consummated allowing you to exit your business sooner and get you one step closer toward your future goals.
David Fairley
Founder and President
WebsiteProperties.com