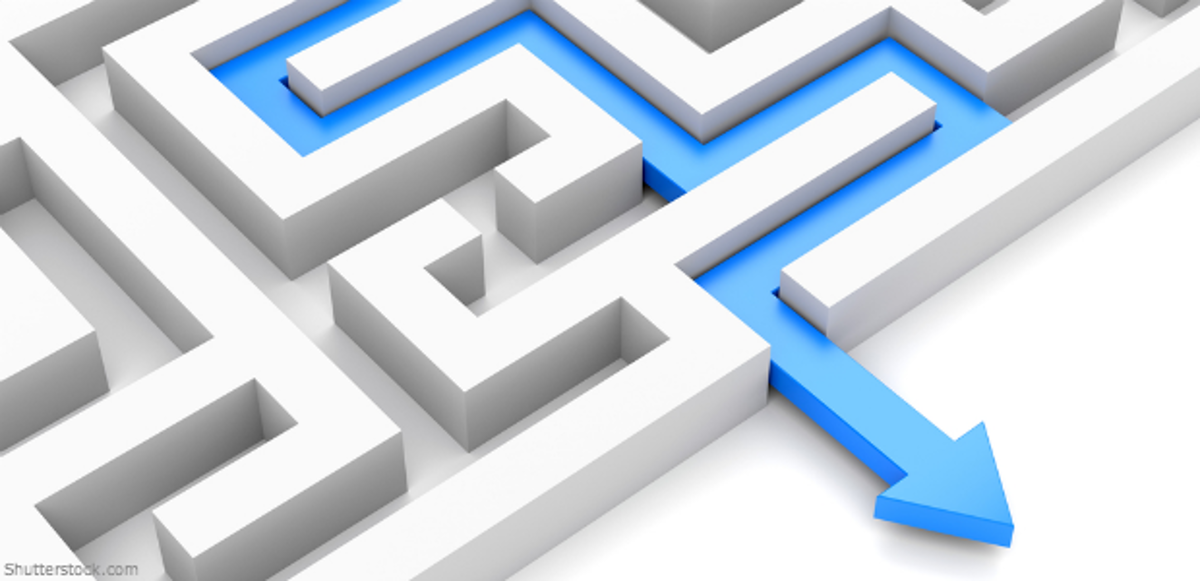 Often times when starting or acquiring a website business, owners overlook the importance of an exit strategy. What is an exit strategy? It is a plan for when an owner may want to sell a business. Selling the business is usually not on most people's minds when they are just getting started, but it should be. Besides the obvious which is to grow the business to make it profitable for the current owner and to increase its monetary value for future sale, there are a few housekeeping items that should be done upfront and along the way prior to selling. Considering and taking care of these items will not only make the process smoother when it comes time to sell, but will be crucial to getting the most value for the company.
BOOKEEPING
Think over the details that should be in place now to make it easy for a buyer to review the business details and to ultimately transfer the business later. The most important item to consider is the function of bookkeeping. It is amazing how many businesses today are still run out of a shoe box of receipts. This has especially been the case with sole proprietors whose personal finances are mixed with those of the business. In addition, many business owners operate several businesses and combine transactions making it difficult to separate out any single business for evaluation.
By starting early on with an accounting software program and keeping separate books for each internet business, the owner can always get a current and clear picture of the financial operations of the business and distinguish profitability by company which is important to making future decisions. Not only is the accurate bookkeeping necessary for the operations of the business to the current owner, but it will be necessary to provide to any potential buyer. Providing a buyer with income statements is the first step in creating confidence in the business and it allows him/her to quickly assess its financial position. Of course these financials must be substantiated later during the process of due diligence, but do not underestimate the importance of this first impression. Nothing slows down a sale process more than messy books and it can give the appearance of an unorganized business. It is well worth the investment in the software, many of which are very simple to use.
TRAFFIC STATS
Keep track of the website's stats. By monitoring and recording information on monthly traffic and organic keyword positioning, owners can watch trends and make adjustment in strategy accordingly. This will also allow them to have this historical data easily available to provide a buyer who will want to evaluate this aspect of the website business for sale beyond the financials.
CLIENT LIST
Grow the client database and email list. Many ecommerce businesses offer a free newsletter or product discount coupon to entice visitors to sign up by sharing their email address or other contact data. These lists have value beyond increasing customers which may bring in greater sales in the short term. Focusing on capturing email addresses to expand the company email list provides a new future owner with an audience to instantly market to after acquisition.
TRADE PRESS
Keep track of any industry recognition or trade press that the business has received. By keeping this information together and organized, it can be readily available to be included with the promotion of the internet business to a potential buyer.
It's never too early to think about an exit strategy for selling a website business. Paying attention to these few items at the beginning and throughout the operation of the business will go a long way toward making the process of selling the online business smoother when it is time to make that decision.
Natalie Oliverio
Finance and Administration
Website Properties, LLC.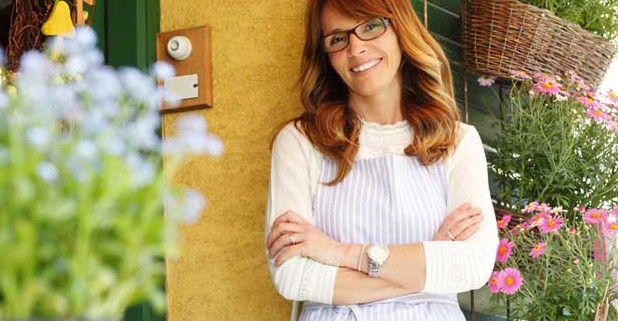 If you're ready for a new business venture, one of the first items you need to consider is whether to buy an existing business or build your own from scratch. Building an online business in particular can be relatively inexpensive with the initial start-up cost of creating a new website, outsourcing content and initial SEO work reasonably low. Comparatively buying an established website will likely require an outlay of capital to complete the acquisition.
While building your own internet business may cost less money at the onset, purchasing an online company offers several benefits that are worth considering and may override the cost factor…
Immediate Cash Flow
With a proven business model and historical profitability, purchasing an established business comes with positive cash flow the day the business it turned over to you. On the other hand, startup businesses aren't typically expected to make money for the first three years potentially leaving startup owners without income for a period of time.
Existing Relationships
With the purchase of an existing business, you will be buying an existing customer base and vendor base that took years to build. Having these relationships in place is a huge benefit by saving the time to locate and foster supplier relations as well as to build a customer base. In addition, having customers and supplies is what allows the new owner to operate on Day 1 of acquisition.
Existing Staff and Premises
In some cases, the acquisition can include current staff as well as warehouse space for internet businesses that stock inventory. Even with an online business that will often relocate to a new owner's location, keeping on some current staff perhaps working remotely can be extremely helpful in making a seamless transition from one owner to the next with uninterrupted operations. With stocked inventory, a new owner may take over the existing warehouse space lease to continue operations while learning the business and before relocating the inventory.
Lower Risk
"According to Bloomberg, 8 out of 10 entrepreneurs who start businesses fail within the first 18 months. A whopping 80% crash and burn," stated Eric T. Wagner in a Forbes magazine article. This staggering statistic makes it clear that risk is high for startup businesses. With an established track record of profitability, it would stand to reason that purchasing an existing business would reduce this risk and instead offer a springboard from which to grow the business further.
Focus on Expanding
There is an enormous amount of time/energy that goes into researching and creating business plans when developing a new business not to mention the process of setting up the infrastructure such as computers, telephone, furniture, policies, systems, etc… With the foundation in place of an established business, a new owner can get straight to focusing on improving and growing the business therefore increasing the chances of higher profitability much sooner than otherwise in a startup business.
Previous Owner Experience and Insight
Learning to run the business from the current owner provides valuable insight into the market or niche in which you are acquiring. The current owner's experience and knowledge can go a long way in helping you avoid pitfalls or recognize & cease growth opportunities that you might have to learn the hard way in a startup endeavor.
Buying an established business is a calculated risk that may minimize or eliminate much of potential for failure that come with a start-up. While there are a number of advantages to purchasing an existing business, a few of which were touched upon here, getting into business always involve risk and buyers should carefully consider all options and seek a trusted broker.
Natalie Oliverio
VP of Administration and Finance
Website Properties, LLC.

Buyers will often ask "If a business is successful and profitable, why is the owner selling?" Well, for all of the reasons that entrepreneurs decide to start their own website business or purchase an existing one, there are likely many more reasons that they all consider selling their internet business at some point in time. After numerous years of assisting business owners sell their online business, the most common reasons we've encountered for exiting include:
Pursue New Ventures
Entrepreneurs often come across new ideas at some point down the road which will cause them to want to change paths. As people grow and change over the years, so do their interests. Often following those new ideas/interests will lead them to develop new ventures while continuing to operate their current business. As the development of their new business demands more time, owners find themselves feeling the crunch. It is at this point that many owners decide it is time to sell their website. Many of these owners want to continue to pursue their new opportunities and do not have the time to devote to multiple businesses.
Burn Out
Perhaps it's not wanting time to further development a new idea or venture that sparks the idea to sell an existing business, but simply being burnt out. After years in the same market, some business owners grow tired and bored which can lead to a lack of inspiration to further grow their business. At this stage, the result is stagnation or worse a decline in the businesses' financial health. Better to sell and pass the torch to a new owner who, with fresh insight and energy, can enhance and grow the business before the negative effect of waning passion weighs too great on the business.
Retirement
As business owners reach their golden years, many consider selling the business to retire. They want to slow down and enjoy more leisure time or time with family & friends.
Cash Out
Sometimes owners simply want to cash out to reap the rewards of their efforts. Maybe it's for a long overdue and needed vacation or a home remodel or new car. A large lump sum pay-out after closing on the sale of the business can offer the financial freedom to make that big ticket purchase or simply enjoy a lifestyle change.
Divorce
Changes in marital status can be amicable or downright nasty. In either case, a divorce often involves splitting up the couple's assets which can include an eCommerce business.
Health Issues
One of the most unfortunate circumstances we've come across is when a business owner needs to sell their company due to medical or health issues. Whether an illness affects the owner or a close family member which requires the owner to care for their ailing relative, operating a website business may become secondary to more important things in life. Unable to effectively run their business, selling becomes the most viable option.
Independent of the reason the owner has for selling, buyers have the opportunity to acquire an established business with existing foundation that often just needs a fresh perspective, energy and new marketing efforts to springboard to the next level of growth.
Natalie Oliverio
VP Finance and Administration
Website Properties, LLC