Have you been mulling over the idea of investing in an online business? We sit down with the Founder of Website Properties, David Fairley to better understand what this looks like, the specific investment advantages, as well as tips to being a successful online business owner.
At Website Properties, our team of website brokers are committed to assisting both sellers and buyers in finding the perfect match to fit their wants and needs. If you are interested in buying a website business or are looking to sell your established online business, we are here to help. Get in touch with Website Properties today to get started!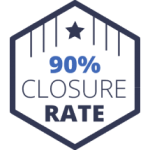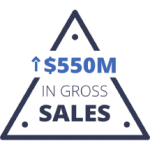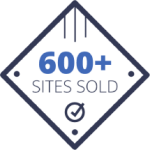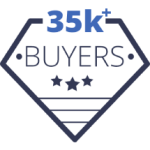 Advantages of Website Businesses as an Investment
There are a number of advantages when it comes to investing in an online business in comparison to investing in the stock market or real estate. The two biggest advantages are it being a low-risk investment as well as providing great return on investment (ROI).

Low-Risk
While 2020 showed us that there is risk in owning brick and mortar businesses, the risk of owning an online business dropped heavily as the world made a large shift to buying goods and services online.

Greater ROI
Buying an established online business presumably means that the business has a good flow of revenue coming in. This, along with the drop in risk and increased use of online businesses, leads to a greater ROI.
Unlike the stock market, you are in control of the growth and success of your business. If you choose a solid website business to invest in and manage it properly, you can significantly grow your online business to receive an incredibly high return on your investment. Our team at Website Properties is here to assist you in choosing a business that will thrive in any environment, and that fits your specific requirements. Contact us today to learn more!
What To Look For In An Online Business
When looking for an online business to invest in, you'll want to look for ones that are currently thriving, and have the potential to grow in the future. Currently, businesses that offer workout equipment, home office supplies, health products, online teaching and counseling services, etc. are thoroughly thriving.
In general, you want to choose an online business that is niche-oriented, and that offers goods and services that people are looking for as they move into this new normal. While it is hard to predict what the future will look like, there are some types of website businesses that offer close to for sure deals.
The Effects Of The Fundamental Shift Caused By The Pandemic
It's no secret that the global pandemic caused by the COVID-19 virus has changed our everyday lives in a drastic way. We truly believe at Website Properties that many of these changes have and are going to cause a permanent fundamental shift.

Remote Work
With companies becoming remote and realizing paying rent for office spaces is unnecessary, employees are moving around the country for cheaper taxes and housing.

Social Distancing
In addition, social distancing has caused people to largely shift to online goods and services.

Fewer Costs
Ultimately for business owners, this has provided them the ability to run their businesses more efficiently and with less overhead.

Exiting Options
With online businesses, this shift has opened doors to exit your business by selling to anyone in the world.
For years, we have been building towards the technologies and softwares that have made this all possible. While some things may go back to more of a traditional "normal," It is likely that this specific piece of online businesses will be permanent in some sense.
How Website Businesses Grow Over Time
As we touched on before, as the owner of a website business or any business for that matter, you are in the driver's seat to control the success and growth of the business. Now the question is, how do you ensure that success?
With online businesses specifically, you will be heavily relying on data to track the success of your business. Having access to this data and information allows you to scale a business quickly and efficiently.
Starting out, you must focus on getting your goods and services in front of your audience as well as discovering the best target audiences. To do this, you will likely need to invest in paid advertising and social media marketing.

Once you are able to collect the data provided from this period of paid advertising and establish your business, you can begin to shift and build a more organic presence in your specific industry to find long-term success.

By continuing to track data and pivoting and growing to fit the needs of your audiences, you will be able to expand your revenue streams, add stability and value to your business, and scale your business virtually forever.
Successful Online Businesses
A common goal of online business owners is to get up and running quickly. At Website Properties, we have worked with several business owners that have had explosive starts and built successful online businesses.
No matter what your business is, with the right business model and marketing strategy, you can gain traction right out of the gate. However, many times it takes several years to establish and build a truly successful and profitable business.
Having Confidence When Starting Or Buying A Website Business
We understand that starting or buying a website business may be intimidating and overwhelming. However, it is important to have confidence throughout the process and lean on tools and resources available to help you along the way. When first starting out, the technology behind it all can be extremely confusing, but you can't let this stop you from investigating further into your business ideas.
If you choose to buy an established online business, you get an advantage of gaining a lot of knowledge and working strategies from the seller. However, there will still be a learning curve to keep the website business running smoothly and properly pivot strategies over time. Below, you will find some of the tips and tricks to having confidence when starting or buying an online business.

Take A Business Course
To start, it is important to have a general understanding of the ins and outs of running an online business. Courses that provide this information along with other tools and resources are easily found online.

Hire Professionals
As an online business owner, you don't have to do everything yourself. From marketing strategies to business advisors, you can find professionals to ensure that your business is functioning properly.

Find Your Place
Many online business owners find work more enjoyable as they can set things up to run on their own to some degree, and they can spend their time doing all the things they enjoy alongside their business.

Mimic Good Strategies
As a business owner marketing your business, it is vital to take note of social media, email marketing, and other strategies that catch your attention. Mimic these techniques, optimizing to fit your specific business.
Work With Website Properties Today!
Whether you are looking to buy an online business or are wanting to exit your current website business on a high note, our team of professional online business brokers at Website Properties are here to assist you every step of the way. Get in touch with us today to get started, or to learn more about the processes and advantages of buying or selling an online business.
Contact us
We will be happy to answer your questions.
Interested in selling your website business or domain name?
Let us provide you with a fast, no-obligation evaluation of the current market value of your property!