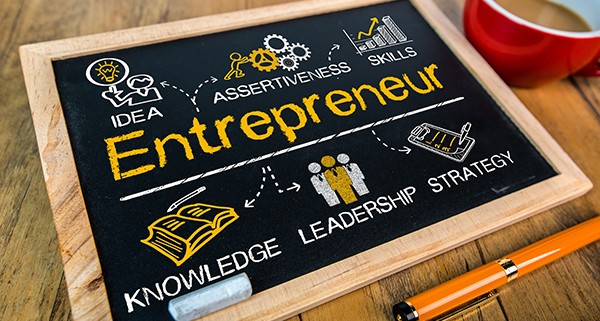 "Entrepreneurs and Online Businesses – the perfect match!"
By Areya J.
Uniontown, Ohio
Successful businesses have a few key traits that are shared amongst them. They were started by determined people who were passionate and curious about their work. People who couldn't picture any other path than the one they were on.
Many businesses fail early on. A good number of successful companies were started by people who failed in other areas. Those who've succeeded were determined to keep going. They refused to quit when obstacles entered their path. Many devoted themselves to their idea, and nothing else. For many, their work became their life. It defines who they are as a person, and what they stand for. For the most successful people, it's how they are known to the world. Bill Gates and Steve Jobs are known for their work in the technology industry. When their names are spoken, it instantly gets people thinking about computers. Actors like George Clooney or Leonardo DiCaprio are tied to Hollywood. Their names trigger thoughts of the industry, and the work they've done in it. What do all these people have in common? Once they found what their inspiration was, they worked until they achieved it.
Their inspiration is what kept them going when everything else was knocking them down. It's what keeps people determined. When someone has a vision for the future, it's hard to think of anything else. When someone thinks of a new product, they picture it in everyday use. They picture it in stores, in people's hands, in everyday life. It's their inspiration. They work until their dream becomes a reality.
What inspires them must also inspire others. It doesn't matter how much a person loves their product. If no one else cares about it, nothing can come of it. Successful entrepreneurs must be able to lock in the curiosity of others. They have to be able to rally in support behind their idea for it to take off. Whether it's finding like-minded individuals with whom they can develop their ideas with, investors to fund their work, or customers to purchase their product, they all have to see the product and think to themselves, "I want that."
One of the greatest inventions for anyone in the midst of starting a business is the internet. The internet has single-handedly revolutionized the way business is done. Have an idea? The internet can help to further develop it. It allows for individuals and groups to quickly share information with each other. It allows quick access to updated research that can be vital for the development of a new product or company. It can also allow for people with the same passion and determination to meet, exchange ideas, and possibly partner up.
The rise of social media has allowed for new marketing strategies. All types of branding on social media is used nowadays. Companies advertising their products on platforms such as Twitter, Instagram, Snapchat and even Facebook. Advertisements custom tailored to a specific consumer and their habits cannot be done with traditional print marketing.
For those who are just starting out, the internet allows for them to build excitement around their product. They can share their ideas and prototypes to build up support. The traditional way of starting a company resulted in some type of startup capital being needed. Whether it was self-supplied or from investors, very few companies could function long enough to succeed without a steady money supply. The internet changed that. Now, a company can be started from any computer almost instantly. It allowed for a whole generation to enter into a new market. Some technology-based companies don't need large startup capital. Apps and websites can be made for cheap, sometimes free. Many programmers are becoming self-taught thanks to the plentiful information available to many via the internet. Those who wish to seek investors can start fundraisers to build up investments, bypassing traditional routes. They can market their idea straight to the consumer and allow for the consumer to be the investor.
Websites can act as a single location to purchase their product, share information about it, or get in contact with those who would like to conduct business together. Websites and social media platforms offer instant feedback. Many companies have social media department and accounts. These accounts can take instant feedback, positive or negative, and relay them back to the proper people. The feedback can then be used to further develop the product.
As the internet continues to grow and develop, so can people's companies and products. New types of advertising will allow for new ways to get the word out, or new ways to reach people. Resources of information are constantly being uploaded and updated each day. More and more people are moving their business online. There are a seemingly endless ways to make money online. A person just needs to find what works best for them, and get to work.
Areya J.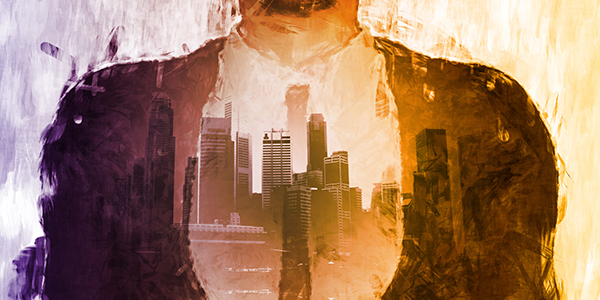 "Entrepreneurs and Online Businesses – the perfect match!"
By Matthew N.
Punta Gorda, Florida
The word "entrepreneur" summons up many images. It evokes symbol of the common man who rises up to become one of the elites of society, the clever individual who discovers what people want or need and becomes set for a life of greatness because of it, and a dozen other symbols aside. But what does it really take to be considered an entrepreneur in this day and age? A strict dictionary definition would peg an entrepreneur as "a person who organizes and operates a business or businesses, taking on greater than normal financial risks in order to do so". But words are often far more than a mere entry in a lexicon. An entrepreneur is many things, especially when it comes to the modern, digital age. This essay hopes to address the qualities required of one who would become an entrepreneur, and how these principles can be best maximized through the use of the internet.
The first of the qualities most vital to an entrepreneur is the quality of perceptiveness, especially when it comes to the needs of other people. The basic principle of the economy is supply and demand; therefore, to be able to successfully found a business, one must be able to understand what people are willing to part with their money for, whether it be something they need to survive or something they simply desire enough. And with the internet, this can be easier than ever. People on the internet love to talk, and by studying what they say and spread across the web, you can come that much closer to establishing and understanding what people need. Next to this, of course, is the ability to acquire what people need. While it is all well and good to understand what people are will to pay for, it is useless if you cannot figure out a way to get your hands on whatever it is so you can sell it to them. Luckily, the internet makes this easier as well. You can find anything on the internet, and this allows you to provide it to those less willing to go through the hoops to find it.
Now, while being able to understand what people want and to get your hands on it is all well and good, it is important to be able to convince people to buy from you. This is not just something simple as mere persuasiveness; a would-be entrepreneur must be able to properly advertise, allowing them to introduce people to their product and understand how and where to expose their product in order to establish the maximum effect. In this as it does other means, the internet proves to be an invaluable tool for those who wish to make their way in the world of business. With the internet, you can achieve new markets that you could never have seen or talked to, creating images and advertisements that can go viral and spread to millions of different people. Likewise, it is important to be able to deal with one's own people as well as with one's potential customers; leadership is a vital trait in someone who wants to become an entrepreneur. The advent of digital communication has improved this as well as the majority of other fields. With the internet, one can communicate with coworkers and employees on the other side of the world instantaneously, allowing for instantaneous coordination of the business and for changes in policy to occur much faster than they otherwise might have.
Of course, while being able to figure out and acquire what people want and being able to lead and persuade people are important tools in order to become a skilled entrepreneur, it is just as, if not more, important what sort of person you are. A real entrepreneur is clever and patient, knowing what to do and when in order to achieve the maximum effect. They are prudent, willing to be cautious and not be caught up in the trends they exploit. They are possessed of integrity and loyalty, to be true to their employees and willing to keep and make the promises they need in order to establish a strong respect for them in their customers, and to deserve that respect in turn. In this, the internet does change the substance of the thing; it merely provides new opportunities to show off these virtues and put them to the test.
Because ultimately, the internet, while a useful tool, is not necessary to become an entrepreneur. What one actually needs to be an entrepreneur is the skill, determination, and moral uprightness necessary to see the venture through and profit from it. In the end, that's all an entrepreneur is.
Matthew N.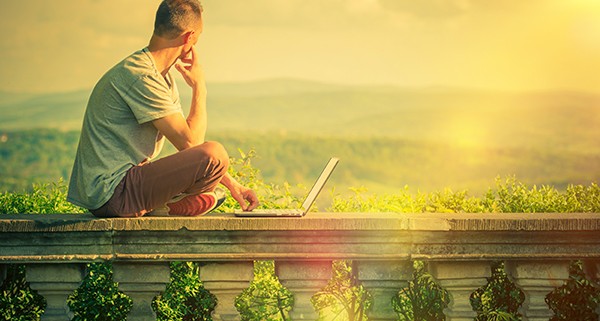 "Entrepreneurs and Online Businesses – the perfect match!"
By Kaylan S.
Danville,California
The internet has been a great breakthrough over the last 25 years. It has allowed people with creative, innovative and powerful ideas to turn them into action. Because there is such a large reach and very low cost of entry, the web allows a great backdrop for entrepreneurs to launch their ideas. The attributes of great entrepreneurs and why the web is a great backdrop to launch ideas will be discussed below.
What are the attributes of great entrepreneurs?
In my opinion, great entrepreneurs have a creative mind, have a passion to see an idea come to life and most know how to persevere. They also do not stop when many outsiders may be telling them "it won't work". If they truly believe in their idea, have a passion for it, they will ignore the noise and keep pressing on with their idea. I also feel that they know how to course-correct. As they gain experience and their idea comes to life, they know how to process the current facts and adjust the idea to make it even better.
Entrepreneurs also, do not like to work in "traditional" work environments. This may mean long hours of exploration, many hours analyzing/thinking, and most likely not traditional work hours. They also surround themselves with experts that have complementary knowledge to their skills and can make their idea or invention "come to life". They are extremely hard workers, driven, and have a steadfast belief in their idea. Sometimes even to their dismay, as many great ideas never turn into profitable ventures.
One last point on entrepreneurs is that they shun traditional thinking and can envision their idea in the end state. This end state often involves solving a problem or filling a need in society. I believe many times it's this drive and passion of being able to see this vision as a "real" that keeps them working through adversity and roadblocks.
How does the internet offer the perfect backdrop to develop a business idea?
Since its launch, the internet has provided many business opportunities for entrepreneurs . It allows otherwise ordinary people to launch an idea quickly and be seen by many individuals in a short amount of time. An idea launched through the internet requires very little start up costs. Whether selling a product or a service the internet allows the entrepreneur to advertise through a dynamic and fancy website. The customer can learn about all the product and features and do it on their own time. With one or two clicks, the customer can order and have the product delivered right to their door. What once would require printing of expensive magazines and newspapers to advertise, many individuals processing orders, sloppy and unsafe payment methods, have now been streamlined and made very efficient by the web. Other efficiencies and technology advancements such as safe credit card methods and website security have also developed and made customers feel safe and secure with ordering through the internet.
The internet has also cut down on inventory, which costs companies money. Shipping methods have developed and many times when a product is ordered it can delivered the next day. All of this has benefited the entrepreneur by not having dollars wrapped up in storefronts, inventory, and sales people. However, it has also benefited the customers as they can shop, research products, and order safely and securely from their own living room. Starts up costs have been greatly reduced. What used to be securing money from banks and financial institutions is now reduced or eliminated because storefronts are outdated. This all has resulted in the entrepreneurs turning a profit more quickly.
Another benefit of the internet being a great backdrop for a business idea is that it allows the entrepreneur to be very nimble. Ideas can launch, close, and re-launch easily. One may be more willing to try ideas that fail because of the ease of entry.
A further benefit is marketing. The world is your client. The internet is prevalent around the world. Many have now eliminated their desktop computer and access the web from their mobile device. This allows many more eyes on your product and service at more times during the day. Where once an entrepreneur was limited to set hours and customers of one town or village the world is now the customer 24 hours a day.
How has the internet and entrepreneurs affected my career interests?
This essay was especially appealing to me. Individuals that have the courage and the creativity to take an idea and make it real have always fascinated me. I have a great interest in the fashion world. I hope to someday create my own clothing line that would only be available from my websites. Even when I was young, I would create paper dolls and make their clothing unique. I would pretend to sell their fashions and continue to be creative with more designs. I hope to turn this passion into my own design brand and I feel that the internet has made all of this possible for a teenager like me with drive, creativity, and a dream.
Thank you for you consideration for this scholarship grant to help me realize my dream.
Kaylan S.