COVID-19 And The Art Of The Deal: How The Landscape Is Changing by Website Properties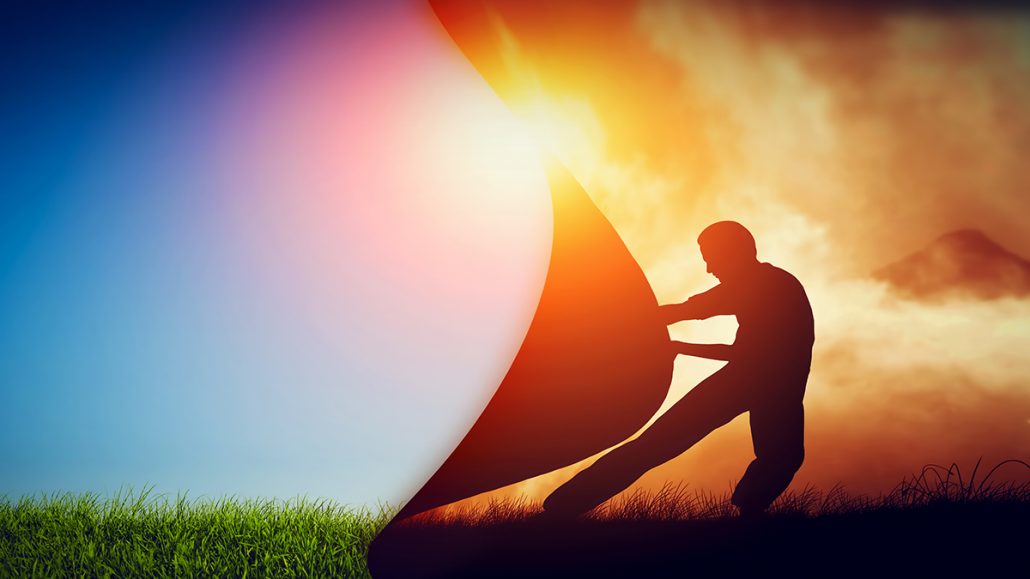 As the world continues to weather the unprecedented storm represented in the COVID-19 pandemic, it's important to note that above all, the care and safety of those around us is first and foremost of the most importance. With everyone doing their part to address critical needs and protect the wellbeing and livelihood of those around us.
That being said, with the pandemic causing enormous economic shifts the world over, like so much of everyday life the business landscape has seen enormous shifts. It is no longer 'business as usual' when it comes to doing deals. Though the landscape is constantly changing with new information by the day (and even by the hour) we thought it pertinent to give some of our thoughts on the current state of deals when it comes to the buying and selling of online businesses.
Ultimately, the deals will continue, as online businesses are likely positioned at the base of an unprecedented shift in consumer spending to online. With more people staying at home than at any time in recent history, consumer habits are rapidly changing, and in most cases, this means a shift to online shopping. Not only is a previously uninitiated subset of the consumer market experiencing online shopping for the first time, established online shoppers will increase the breadth and scope of their online purchases. Though these trends will be most pronounced as stay-at-home orders are in place, this is likely the push that will shift consumer habits for years and years to come.
Same-Segment Acquisitions Will Rise: There is a high likelihood that current owners of online businesses will look to consolidate their position by acquiring competitors or businesses operating in complementary fields. As businesses already established in their market increasingly understand their ability to weather the storm, ownership will likely be looking to acquire distressed competitors who are put in a seller's position due to the unprecedented impact of COVID-19. This is particularly true as the pandemic creates a tectonic shift towards online shopping, as these types of businesses will likely see increased sales and revenue once the crisis stabilizes and eventually abates.
Buyer Intelligence Will Increase: What we mean by this is that good, strong companies will almost always survive tough times, and now more than ever interested buyers are able to get a real-time, real-life stress test of the potential of online properties. Being able to request the last few months of transactions and financials means that a buyer can gain more knowledge than ever about the stability of the business in the face of adversity. However, given the rapidly shifting and unknowable nature of the current crisis, it's likely that deals will feature some more long-term performance benchmarks tied to pay-out.
Earnout Mechanisms Will Increase: With the profound level of uncertainty in nearly all aspects of life, it's likely that prospective buyers are going to take good hard looks at contingent considerations when it comes to buying an online business. Due to COVID-19, the prospective buyer might understandably be less-than-confident at pre-crisis projected earnings. This will probably lead to a likelihood of an increased share of the purchase price being deferred and based on financial and performance benchmarks over the coming months.
Deals Will Address Government Subsidies: Once the spigot of government support for businesses large and small is turned on full, it's likely that both buyers and sellers will be looking to ensure they get their fair share of what Uncle Sam has to hand out. The level and extent of any subsidies will be largely unique to the nature of the business, but as a baseline deal agreements will likely be hashed out that include the timeline of ownership between the previous and current owners relative to the crisis, since most payouts will be tied to the business and paid retroactively.
Low Borrowing Costs Will Spur Purchases: Though we're still in the initial phases of what is sure to become an unprecedented economic stimulus, it appears as though the flow of capital during and likely long after this crisis will be far-reaching and long-lasting. This, combined with historically low borrowing rates is likely to position buyers to make quick, cash-based deals when in a position to do so.
Ultimately, it's important for both buyers and sellers to resist the urge for the emotion of the current crisis to motivate their business decisions. Sober assessments of strong business and the responsible deployment of capital will always rule the day. Though the dynamics may change over the coming months, it's important for both buyers and sellers to make adjustments in the face of a shifting landscape as opposed to simply hitting the pause button on their plans.