Sell or Hold your Website?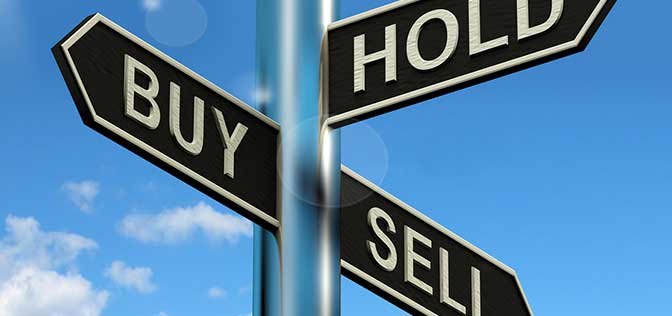 One of the biggest decisions an internet entrepreneur will make is when is the right time to sell the business ( or rather "baby")? We get approached regularly to provide feedback, free website appraisals and general advice on potential clients internet businesses they own currently and are considering selling. Sometimes our appraisal is enough information for the seller to decide to go back to work and develop the website further to boost its value to a level that makes real sense – literally – to them. In many cases though a website business owner might have a reasonably sufficient history(3+ years) with good sales revenues and profits that are stable and/or growing nicely – the first thing they want to know is what they can expect to get offered for their business. We usually like to understand our clients expectations first, so we ask them what they think the business is worth based on their basic fundamentals they provided us – like sales, profitability, traffic, customers, SEO etc. It is amazing how individual perceptions vary broadly across the spectrum – many under value their website businesses significantly while others swing the opposite end of the spectrum and think their internet opportunities are worth exhorbitant multiples because of the "potential". I would say 50% of the potential clients who approach us have a reasonable idea of valuation prior to speaking with us.
Providing the seller is content with the initial basic valuation, the next mental hurdle in the decision to move forward with a sale is if the timing is right – right time of year, right stage in the business development, right time of the economic cycle, business seasonal cycle, etc. Our advice is usually if the business has a stable history of revenues and traffic – especially upwards – it is going to receive much more interest and have a better potential to close sooner or at all than a website business in decline. So, number one – don't wait until your business sales flatten out or start tanking before listing it – buyers are going to see this as a much riskier investment and discount the value of the business even if they decide to make an offer. Keep in mind that your website business will be competing with every other internet business opportunity within the price range and particularly within the business model(ie ecommerce, membership, affiliate program,etc) It is a buyers market in the current economic cycle we are in so there is a lot of choice and buyers are looking for online opportunities that maintain their stability and in many cases are thriving.
Another obvious consideration is the time of year – listing a business in the forth quarter is not an ideal time to transition a business unless you decide to close and transfer after the lucrative Christmas season – this is mostly for ecommerce sites selling and fulfilling products. It may not be an issue with passive website models like memberships, pay-per-click or affiliate program sites. A seller can reap immense cashflow by waiting for the year to finish out or for a particular season to pass – so this may be a big incentive to hold a little longer to 'cash-in'. Completing another calendar year can also be important if tax returns come in to play for bank loans that require 2-3 years tax returns in addition to other financial documents to secure a loan for a buyer. The end of the year and first few months of the new year are also excellent periods to list and sell a website because many buyers decide to act out of a New Year's resolution mentality – change – pursue a dream etc.
Some sellers tell us they have a lot of strong "potential" that is coming from new projects, marketing strategies or partnerships soon to be implemented, or new product introductions, SEO etc that maybe they should wait to stick. My advice to any seller is to continue operating the business as if you expect to run and grow it for the next 10 years – this is important to buyers to know that sellers have this mentality of pressing forward and evolving the business. The "potential" just makes the business more attractive to buyers and underscores why they will be willing to pay a fair market price – say 3 – 3.5 sometimes a 4 times multiple on annual net profits. It does not mean they will pay more for the "potential" or what is referred to as "blue sky". They will buy the business based on current and past performance – quantifiable data and details.
Finally – the economy — Two words: "Don't Panic" – Most buyers can sense fear and always see it in the numbers when a business is being dumped. We are very careful to assess potential new clients in the current economic recession because we do get approached by sellers who are trying to exit out of businesses that are diving dramatically or starting to. We typically have not taken on clients with serious traffic and revenue declines because there are too many fundamentally sound businesses that are maintaining stability and in some cases thriving to try and sell a business in need of some serious TLC. The moment you have to start defending your business pattern/trend with a long sordid tale is the beginning of a fire sale! Sellers contemplating listing their businesses need to address their motivations and their fears – it is better to establish stability and execute your ideas to improve or grow the business than to simply express the advice to a potential buyer so he can turn things around! In addition, there are many niche sites that actually continue to thrive in economic downswings – we have a new potential client, as an example, who has a biodiesel website business that is growing 50% year over year. The point being that you need to make your business offering as robust and attractive as possible when selling it because there are going to be other websites for sale that are going to be as or more attractive and will compete for your potential suitors investment.
Even if you are not at the point in time where you want to sell, you should already be planning your exit strategy with these points in mind so you are better prepared to offer an exceptional internet business opportunity to sophisticated hungry buyers that stands above the rest of the websites for sale in your price range – that will mean a quick sale and a satisfying departure with your "baby" going to capable buyers.