The NY Times – The Search for an Internet Business Continues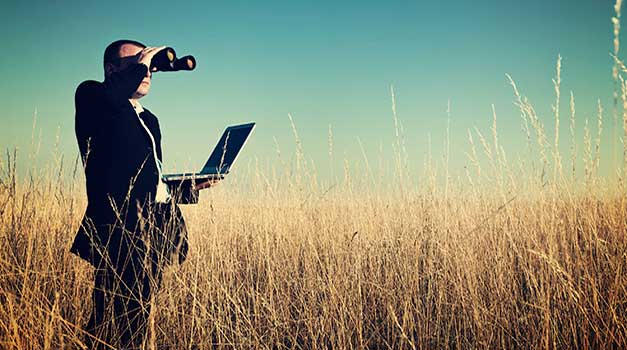 The New York Times Blog,
October 7, 2010, 2:06 pm,
By BARBARA TAYLOR
It's been one year since my brother-in-law, Dan, began his search to buy the perfect Internet business. In those 12 months, he has reviewed hundreds of listings, made inquiries on about 50 and submitted six offers. None of them resulted in a deal.
While the length and details of Dan's quest may sound discouraging, it is more or less par for the course when it comes to buying an existing business. According to some reports, the average buyer looks for almost two years before making a purchase. Of all the buyers who embark on a quest to find a suitable business to buy, at least 80 percent fail to make a purchase at all.
"Like Dan, there are a lot of buyers that have been waiting for the right opportunity, searching through a morass of mediocre listings to find the gems," said David Fairley, a business broker who specializes in selling Web properties.
While common sense and a modicum of economic savvy would suggest that we are currently in a buyer's market, this does not seem to be the case when it comes to good businesses with sound financials — particularly in the Internet industry. "There have been a lot of buyers mentioning that they are avoiding brick and mortar deals because they seem to think they are more vulnerable to local and regional impacts than an Internet business that sells throughout the U.S. and globally," explained Mr. Fairley. "The market for Internet properties is very robust and seems to be building steadily. Investors and entrepreneurs see them as a solid alternative to an inflated stock market, a volatile real estate market and perhaps riskier localized businesses that require heavy investment in start-up costs, overhead, long-term lease commitments and limited operating hours."
The upshot, said Dan, is that "you have to act fast if you see a listing that looks good. Get some initial questions to the broker within a few days of the posted listing, or arrange a phone conference with the broker and seller. If your interest persists, submit an offer soon thereafter. You can always dig deeper during due diligence."
In May, Dan found a Web site selling medical clothing online that fit all of his criteria — including profitability, a scalable e-commerce platform and low customer return rates. The listing had hit the market with an asking price of $375,000 on April 21. Dan signed a confidentiality agreement and received the prospectus from the broker that same day. After reviewing the summary income statements and other financial highlights, he submitted four questions to the broker on April 23. A response followed three days later.
Satisfied with the answers, Dan submitted a nonbinding letter of intent to purchase the business on April 29.
Over the next four days, the broker got three additional offers. On May 3, the seller accepted one from a buyer with a background in a similar medical niche who also put forth the best offer — all cash at close and no owner financing, with an earn-out bonus.
"The problem is that when these listings come on the market they get a lot of interest and can move quickly," explained Mr. Fairley. "Supply and demand is definitely playing a role here."

While time is of the essence with the gems, wading through the morass of mediocre listings requires more methodical analysis. "Only a few businesses actually perform according to the figures advertised in the listing," said Dan. "You have to do some digging to get the full picture — and also be able to read between the lines. The last thing we want is to become attached to someone else's headaches.
Dan had one offer accepted, only to withdraw it several weeks later. Through his own due diligence, he uncovered discrepancies in how the profit and loss statements were represented. The seller was also having cash flow and credit problems, which made Dan question other aspects of the company's financial performance. "You have to watch out for the trap of taking over a business that is a boat anchor for the current owners," Dan said.
Buying an existing business is an arduous process that takes an enormous amount of time and commitment. Yet the potential rewards can go beyond income to include the feeling of having designed one's lifestyle and prospects for financial security in the future.
You also get the dream commute from the bedroom, down the hall, to your home office every morning.
Barbara Taylor is co-owner of a business brokerage, Synergy Business Services, in Bentonville, Ark. Here is her guide to selling a business.