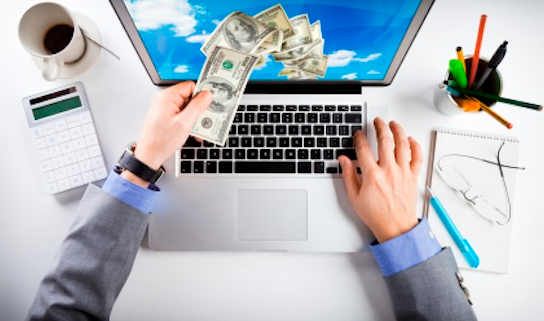 There is no one key that unlocks the door to success for business owners. Instead, operating a successful business often requires getting a number of fundamentals correct. Below are some tips specific to running an internet business that do not guarantee a victory, but when executed properly can go a long way on the road to success.
Great Website, Font & Back
We shouldn't judge a book by its cover, but let's face it we often do. Having a clean, up-to-date, eye catching web design is important because your website is the face of your company. It creates the first impression of your business and you only get one chance at making a good first impression. You want that impression to make visitors want to look around and ultimately turn into customers.
Just as important as the look for your site, is its functionality. Investing in the right software can make it easy for your customers to search, shop and purchase. It can also automate operational tasks to free up your time to focus on business development and growth.
Reach Target Market
Figure out your target market and how to reach then. First you must decide who are the customers for your product or service. What are their demographics: gender, age range, education level, social group, etc.… Once you know who they are, then you need to do the research to figure out how to reach this particular audience. Make your marketing efforts effective by showing up in the right places to reach your target market. Optimize your website for the keywords that are popular to customers in search of for your goods & services. Place ads in the places online where your customers visit. Reach out via social media to interact with customers and people you hope to make customers.
Excellent Customer Service
You have spent a great deal of time and often money to convert a visitor to a customer, now you need to dazzle them to keep them. With the expansion of internet use and growth of mega marketplaces like Amazon, people have access to huge amounts of information and numerous choices to shop. Providing superior customer service is crucial to stand out above the crowd to keep customers coming back and referring your business which helps your company to expand.
Build Email List
Keep track of your visitor and/or customer email addresses. Collect email addresses however you can. This creates a list of people that not only can you market to for ongoing or future products/services but this list will be valuable when you decide to exit and sell your business.
Analyze Financials
Don't rely solely on the reports from your ecommerce platform. Using an accounting software program to track the business financials and keeping separate books for each internet business, makes it easy to review the current picture of the financial health the business and distinguish profitability by company which is important to making future decisions. Not only is accurate bookkeeping necessary for you to make decisions for your business, but it will be necessary to provide to any potential buyer if you decide to sell the company.
Beyond reviewing sales or revenue trends, analyzing your Profit and Loss Statements offers information about your true margins. Figuring the all-in cost to bring your product to market or all costs involved in offering your service, demonstrates the profitability by product or service. Knowing which generates the biggest profit margins is critical to building a sustainable business. This information helps you determine where you should focus your resources for future growth, and where you should be trying to cut costs or raise prices.
While there are numerous influences including timing that factor into operating a successful business, focusing on the fundamentals that you have control over like the tips shared here can help you reach your business goals.
Natalie Oliverio
Vice President of Finance
Website Properties, LLC.

David Fairley, Website Properties' President, was recently interviewed by Forbes Magazine regarding how individuals throughout the US are starting and building million dollar businesses from their own homes. The internet is a wide open playing field for entrepreneurs and David's comments and the Forbes article give helpful suggestions to start of your next 6 figure business.
Select Excerpts;
"The average person can be successful online pretty easily by creating something very niche-oriented," says David Fairley, founding partner and president of Websiteproperties.com, a broker of internet businesses based in Yelm, Wa. "The more niche-y," the better." Fairley has run and sold his own internet stores, such as Hammocks.com, which was acquired by the large internet retailer Hayneedle.com.
So how do you start your own high-profit internet retail business that you can sell for six or seven figures? One key is finding a product that you're really interested in—whether that's funky ski caps, ceramic garden gnomes or a certain type of electronic gadget. Ideally, Fairley says, you want to develop "a quality website selling quality products with a different consciousness behind it."
You don't need to find a weird or unusual niche, Fairley says. "A lot of times these ideas come from what you are doing in your own life," he says. In some cases, internet entrepreneurs have realized there are only a few offerings in a particular category of product and decide to collate what's out there. "Suddenly they have a business model," he says.
If your ultimate goal is to create a valuable internet store you can sell, keep good financial records by using a program like QuickBooks from the start and play by the rules when paying taxes, Fairley advises. "The more organized you are, the easier it is to get through due diligence—and close the deal," he says.
To view the entire article please visit the Forbes.com website at the link listed below.
Article by;
Elaine Pofeldt
Contributor
Forbes Magazine
View Original Article on Forbes.com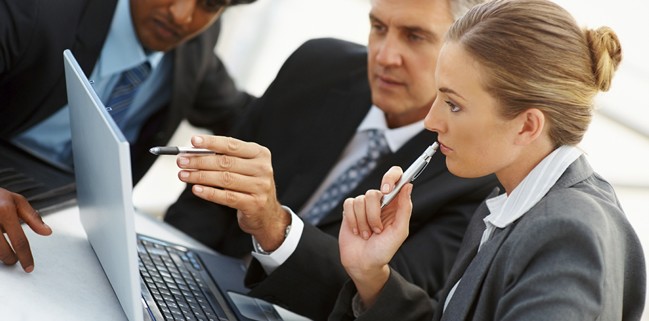 When a business owner makes the decision to sell his/her online company, one of the next questions that usually follows is whether to hire a website business broker to handle the sale process or to try to sell on his/her own. Hiring a website business broker provides a number of services that will prove valuable to the process and could make the difference between the sale process being a joy or misery.
The benefits of hiring a professional to handle the sale of your website business include:
Proper Valuation
A broker knows how to properly appraise and value a business. Accurate pricing is important to not only maximize the exit for the seller but also to attract interest from prospects to review the listing. Often, prospective buyers will pass over a listing and not even inquire if its price is at too high of a multiple of its cash flow. A quality website business broker will thoroughly review all the important and unique fundamentals of your business including its financials history to determine the best pricing for the current market. Brokers will typically offer a website business evaluation as a free, no-obligation service making this a very useful resource when first considering the sale of your business.
Presentation
An online business broker will work closely with you to understand all the details of your company and create a professional brochure of your business for use in introducing your business to potential buyers. This business prospectus will highlight all the great features of your business giving buyers the information they need to determine if your business may fit their acquisition criteria. The prospectus is an important marketing piece for the sale of your business as it offers the first impression to buyers and captures their attention.
Time
Not only does preparing the prospectus document and listing take time, but handling and responding to all of the inquiries about the business once its listed can be exhausting. Hiring an internet business broker who will manage all of the inquiries including the tire kickers frees up the seller's time to do what he/she does best…. continue to run the business. In order for a seller to get the most value out of the sale of their website business, it is important for him/her to keep an "eye on the ball" so to speak. Being distracted from running the business to facilitate the sale of the business could affect sales and downward sales put downward pressure on price.
Negotiations and Closing
As any parties show serious interest in your website, a broker will be essential in negotiating the terms of incoming offers to maximize the best exit for you. As your transaction progresses, it's important to have an experienced professional on your side to work with both parties to finalize the purchase details, plan the transition & education and work through any final issues that may arise on both sides of the deal. From Letter of Intent (LOI) through Due Diligence, right to Closing and the signature of your Purchase Agreement, an internet business broker will be with you each step of the way.
Hiring a website business broker has a number of clear benefits. Not only does the broker work with the seller to appraise and establish a fair market price for the internet business, to prepare a marketing strategy to maximize the price, to create a professional company prospectus for prospective buyers to review and market through their own database as well as various MLS services, but also works with the prospective buyers. He/she will interview, screen, and qualify prospective buyers as well as assist with closing, financing, and escrow services. Hiring a full service brokerage is well worth it for a hands free approach to selling a business. A "hands free" approach is what will allow the seller the time to continue to focus on maintaining profitable operations and thus assist themselves in maximizing the value of their website during the sale process without being overwhelmed in the process.
At Website Properties, our service encompasses the entire spectrum of the online business sales process. Starting with understanding the business goals and establishing a marketable value for the company, all the way through marketing the site, qualifying buyers and preparing an offer, having the right broker handle these responsibilities is truly an invaluable service. As very knowledgeable internet entrepreneurs and website business brokers, our brokers are professionals who are experienced in the ecommerce industry. Having sold hundreds of websites for clients, they have the skills to manage the sale of your business with the best outcome.
In addition to having the experience and the skills to effectively handle your transaction, we have the client base to reach the right buyer. We start by connecting with our private buyers list of over 13,000 clients. This list is made up of active, sophisticated, professional buyers and generates interest in your business almost immediately. We also use our network of Business for Sale portals, venture capital contacts and high net-worth individuals to further spread the word regarding your business. We'll get your business "front & center" with tens of thousands of buyers in just a few days, leading quickly to interest and ultimately to an offer that works for you.
Contact us today for a free website business valuation and let us manage the details of the sale process while also helping you achieve a great exit strategy!
Natalie Oliverio
Vice President of Finance
Website Properties, LLC.